Lancaster County Amish Restaurant
Stop in and experience an Amish style restaurant featuring Amish cooks and traditional Amish recipes. Treat yourself to breads, rolls, jelly, salads, soups, gravy, sauces, desserts.
Our specialties include: homemade chicken pot pie, an authentic Amish wedding meal, roast beef dinner, homemade breads, whoopie pies, shoofly pie, and more!
Buses & Groups Welcome
Reservations required for large groups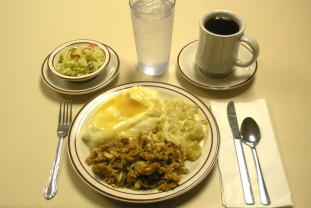 Pennsylvania Dutch Cooking
In addition to our signature Amish dishes, we also serve breakfast, soups, entrees, cafe-style sandwhiches, and desserts.
Our Menu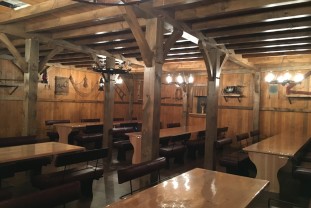 Banquet Room
We have a banquet room available for special events and tour groups. It has enough seating to accommodate an entire motorcoach.
Our Banquet Room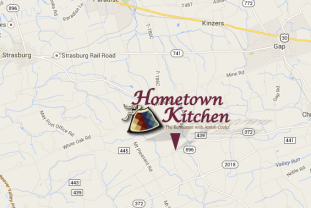 Find Us
We're located in the village of Georgetown, just a short drive south of Strasburg, PA.
View Map & Directions